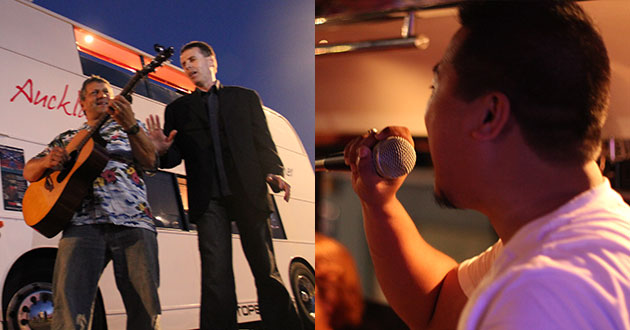 0800-3am Monday to Friday including Sunday, Saturdays from 0800-12pm
Topbus off peak pricing is a great way to have the TOP luxury party bus in New Zealand for your group.
For this extra special price you can have the following:
1 hour which you can use as a transfer for $800, we can get you to your destination in style, fully licensed with all the goodies.
The Icebreaker $1195
Two hour luxury party bus hire, impress your mates with a cruise around Auckland for two hours, another great way to get everyone together talking and partying as a possible pre warm up to the big night out or the big event! maybe a concert or a show!
Start Me Up: $1495
3 hour luxury party bus hire, this deal runs all week you can save $400 from our normal Peak hour rates!!! you will be getting all the Topbus goodies at a great discounted rate! what more could you want?